NEWS
Still Picking Bones at the Penwith Gallery in St.Ives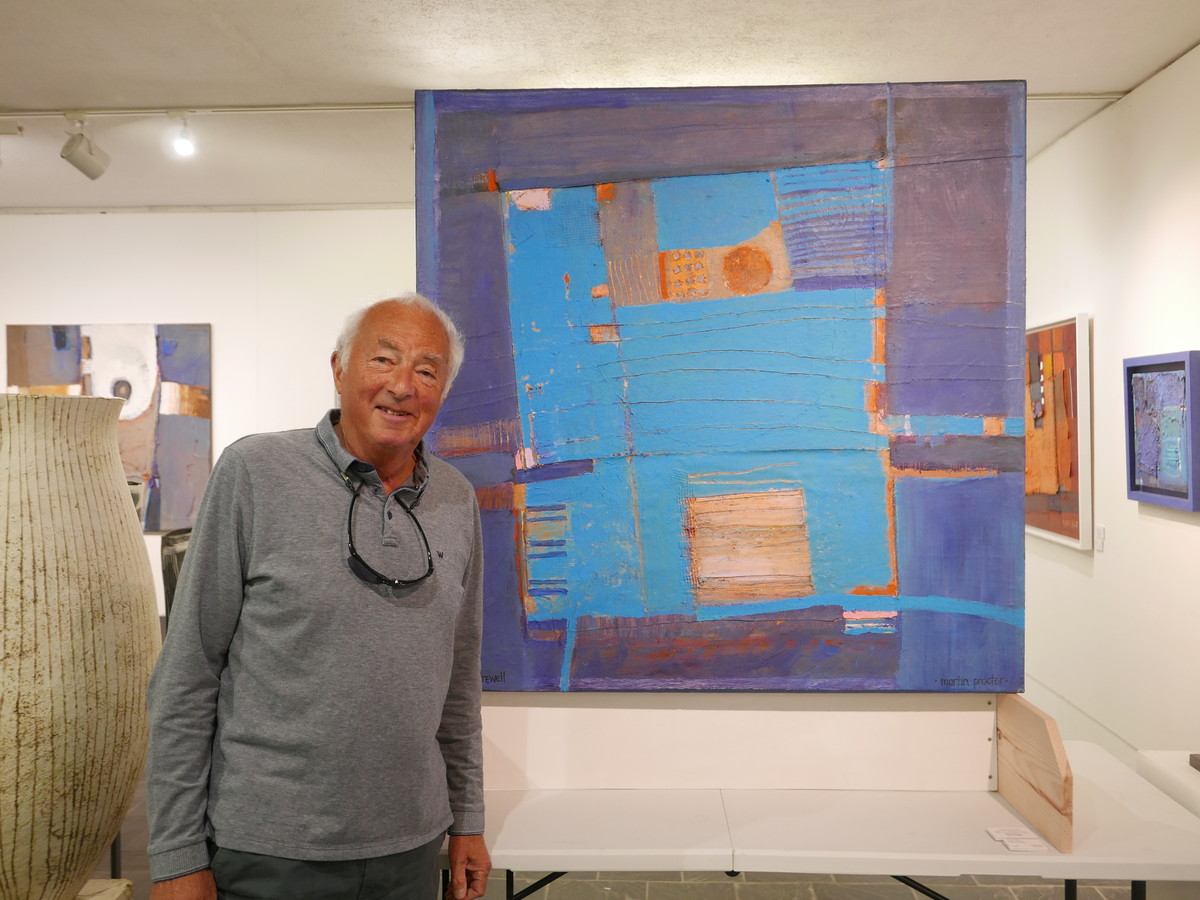 My exhibition at the Penwith Gallery, with Laurel Keeley's brilliant ceramics, is now finished - it was very well received, and having the spacious New Gallery to show our work together was a special privilege.
Now it is time for me to take stock, and I have in mind to experiment with some three dimensional ideas over the next few months. Looking further ahead, returning to the Collectors Gallery in Carmel, in California to exhibit my paintings is a real possibility. In the meantime, I will be maintaining my longstanding association with the Marine House Gallery, and taking part in the South West Academy exhibitions.
Most of the paintings shown as Current Work are available for sale, and can be viewed at my studio in Chagford.
time down around St.Ives, and will very happy to meet anyone interested in my work at the gallery by arrangement. ( tel: 07950 846628 )
Hope you can manage a trip down to wonderful St. Ives, especially if you want to pick some bones with me !
Martin Procter
The work shown in the Current section of my website relates to this project; if you are interested in any of these paintings, please contact me for more details, or to arrange a visit to my studio in Chagford.
website: www.martinprocter.co.uk
More information: http://www.southwestacademy.org.uk