NEWS
A winter's painting in the South West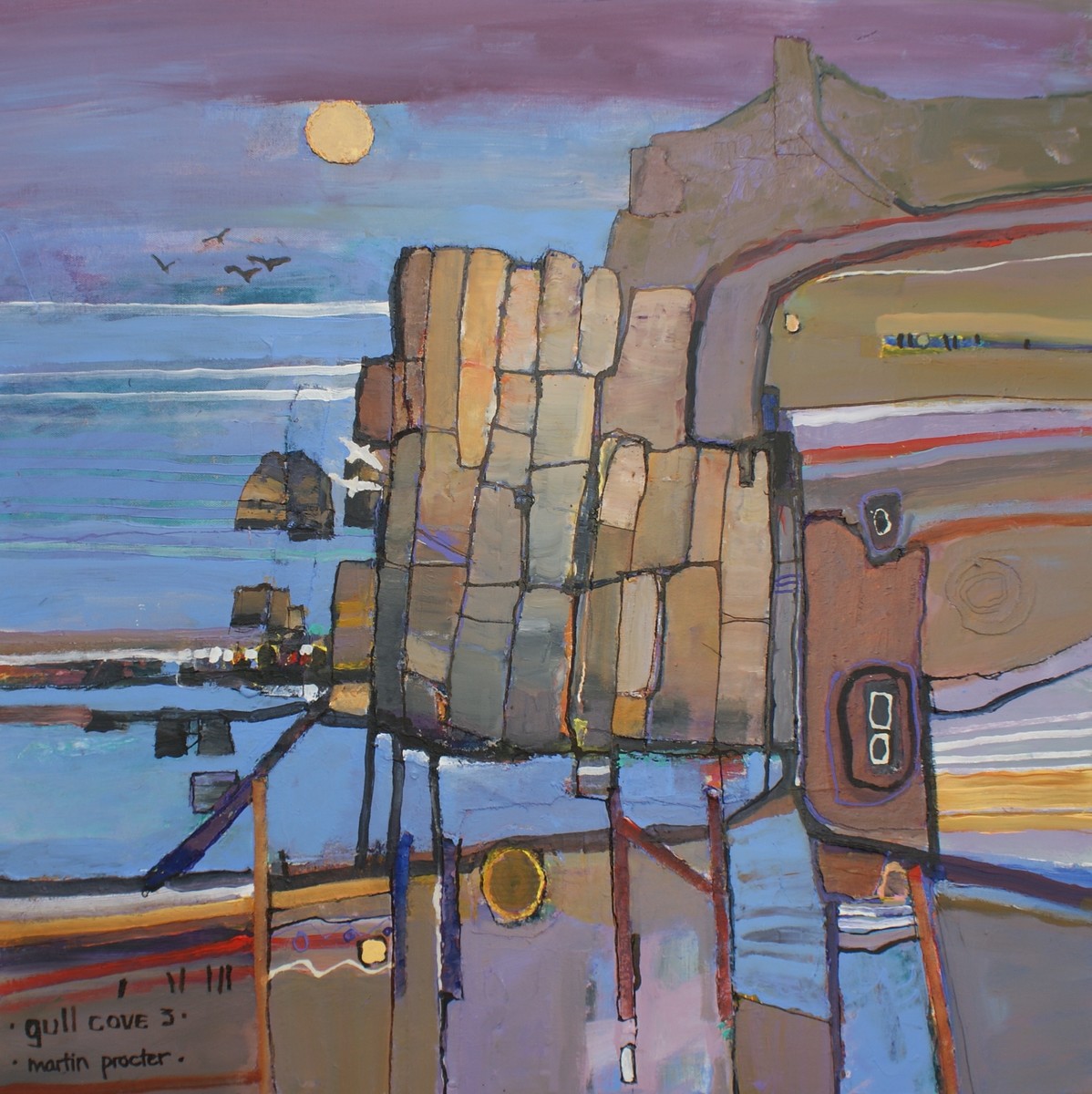 For all of us, the Covid epidemic has brought new perspectives, unwanted limitations and concerns, and maybe a little time for reflection. Last year I was already thinking about what direction I wanted to go with my painting, aware that I had reached something of an impasse with abstraction, and spent a few months toying with some three dimensional sculptural ideas. When I was offered the opportunity to do the solo show with Marine House at Beer, the country was in lockdown mode, with travel severely restricted, so it seemed that the only thing to do was to paint what I know so well - the glorious South West. I had all I needed - lots of sketch books, very clear memories of all my favourite places in Devon and Cornwall, and Dartmoor on my doorstep.
Doing these thirty odd new paintings has quite naturally taken me back to a very much more literal interpretation of these landscapes - back to horizons (that alone was a major step !), skies, and at least a nod to realistic colours. It has been a very enjoyable period of work, but time now to consider what is next.
The exhibition at Marine House at Beer starts on Saturday 19th.June, and continues until 2
nd
.July. Some of the paintings are shown here in the Current page - for more information on all of them, go to the website for Marine House at Beer, where there is a link to the full online catalogue, with all the images, sizes, and prices.
https:www.marinehouseatbeer.co.uk/artist-gallery/martin-procter-steeped-in-the-glorious-south-west-solo-show/
More information: htpp://www.marinehousearbeer.co.uk