NEWS
The Challenges of Dartmoor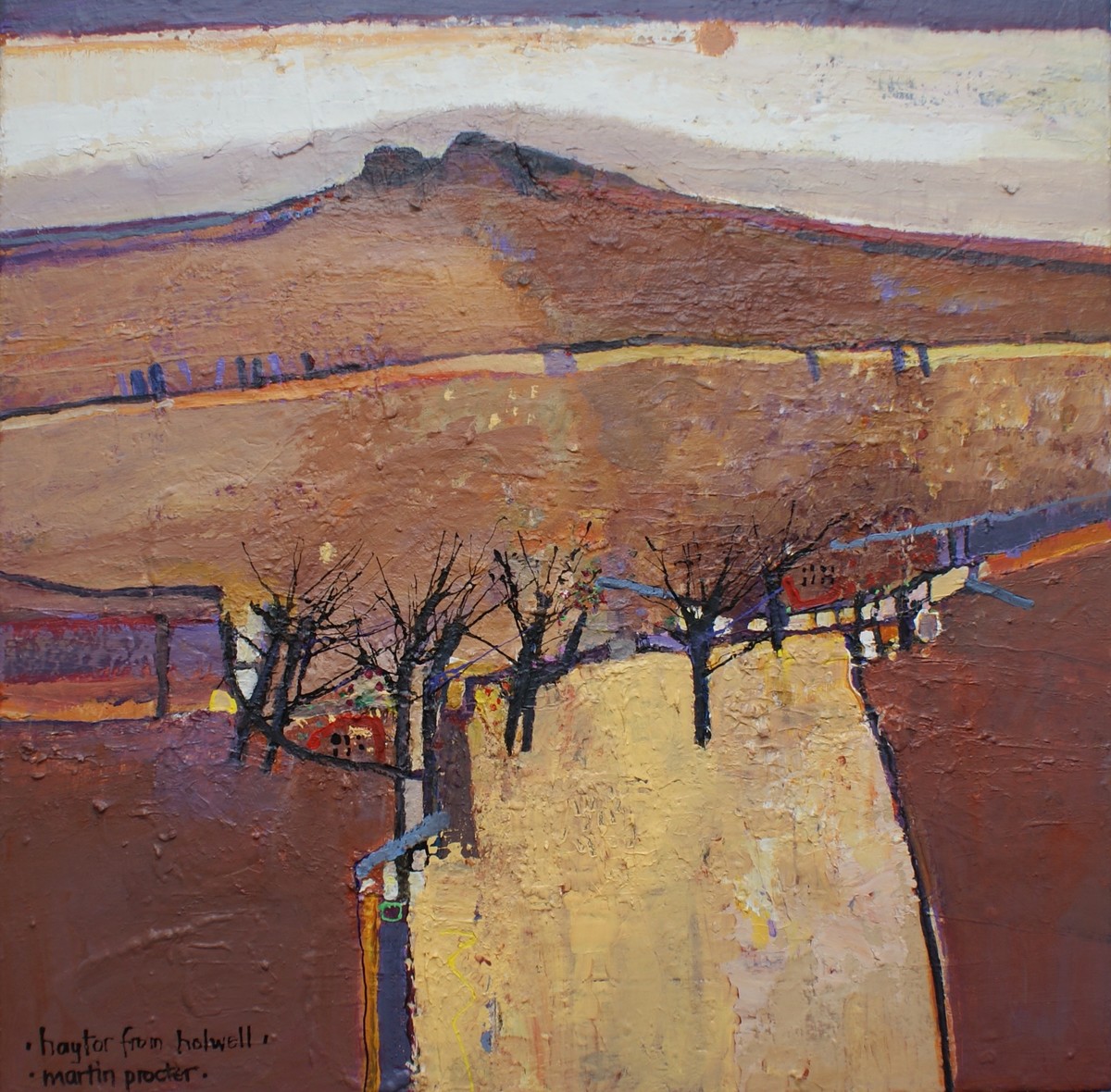 Last August four of us old hillwalking mates decided we would bag all 181 granite tors on Dartmoor within the eightieth year of one of our number, John - aka ASM, the Ancient Sub Mariner - and would be accompanied by our old dog, Mischa, a Vizsla, also in her canine eightieth year. By December we had done just over a hundred, then came the lockdown - now, at last, we can meet again and resume the ASM180@80 challenge - seventy odd more to climb by the end of July. Let's hope these five old dogs can complete the challenge !
Mischa is raising funds for the Guide Dogs for the Blind -
www.justgiving.com/fundraising/mischa-180at80
My other Dartmoor challenge has been to try and catch and paint the elusive character of the moor. I have walked Dartmoor for over sixty years, and painted it for almost thirty - the feel of the granite, the loneliness of the high moor, the subtle colours of winter burn and summer grasses, the mists, gales, rain, bogs and rivers - yet it remains a challenging subject. For my June exhibition at Marine House at Beer I have completed nine new Dartmoor paintings - they are on my website in the current work section. I will be showing around thirty paintings, all are about my favourite places in the South West.